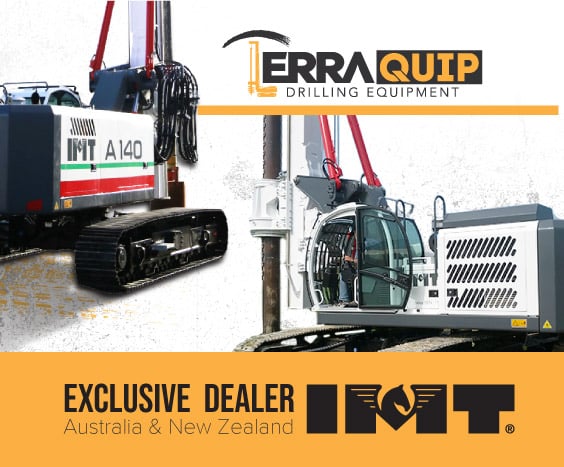 PILING RIGS FOR SALE
TerraQuip Drilling Equipment offers a range of IMT rotary piling rigs and Techno Drill compact piling rigs for sale. Our piling rigs are available in a variety of applications, such as large diameter piling, continuous flight piling, vibroflotation, low-headroom piling rigs etc.
As our main product, we offer IMT piling rigs for sale, but we also supply compact and low-headroom Techno Drill drilling rigs for sale, in Sydney and throughout Australia.
DATA ACQUISITION & MONITORING FOR PILING RIGS FOR SALE
TerraQuip brings on the Australian market the Gamperl & Hatlapa  monitoring system. An intuitive software, easy to understand and providing single, daily and weekly reports a mouse-click away. 
Below you can visit the brands we carry and products we currently have available. However, if you're not sure what you need, can't see what you are after, or you want to talk through your requirements, then please contact us. Our team here at TerraQuip Drilling Equipment have years of experience in the industry, and will always be happy to help out.
HAVE AN ENQUIRY? OR JUST WANT TO CHAT
GIVE US A CALL, WE ALWAYS LOVE MEETING NEW PEOPLE!