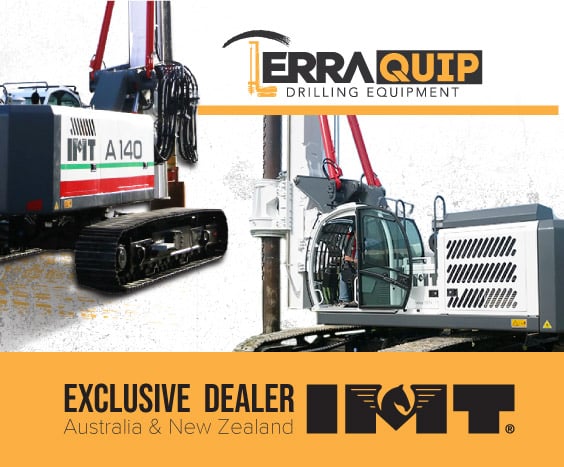 All our piling rigs come with warranty and service included, minimising your machine downtime.
Our technicians are highly skilled and experienced and they are factory trained.
TerraQuip offers the following servicing and support:
OPERATOR TRAINING & MACHINE START-UP


Operator Training covers the presentation of the machine, presentation of the controls and functions performed by controls. Please note, the training does not offer, imply, include or evaluate/teach the operator skills essential and necessary for operating the machine during the drilling process – including OH&S. TerraQuip Drilling Equipment assumes that the owner/buyer of a piling rig has already employed a trained, qualified and capable operator, that will be shown the controls of the machine and will be able to operate it.

EXTENDED SUPPORT & WARRANTY
MAINTENANCE CONTRACTS
KELLY BAR MAINTENANCE PLANS
RIG CONVERSION INTO VARIOUS
CONFIGURATIONS
24-HOUR BREAKDOWN SERVICE AVAILABLE
PREVENTIVE MAINTENANCE AND SERVICE
CONTRACTS AVAILABLE
FULL PILING RIG REFURBISHMENT
HAVE AN ENQUIRY? OR JUST WANT TO CHAT
GIVE US A CALL, WE ALWAYS LOVE MEETING NEW PEOPLE!