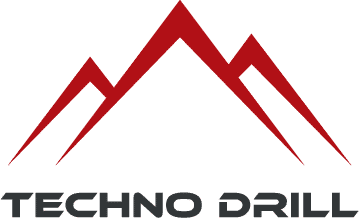 COMPACT PILING RIGS
Front-of-Wall Piles
The demand of compact drilling rigs in the foundation industry has become more visible than ever, with jobsites in crowded cities, amongst existing building. Moreover, very often builders need to maximise building space. Hence very often piling contractors need to drill close to other constructions. And this increases the demand for solutions for sites with narrow access paths, small or awkward acces routes.
Large Diameter Piles with Compact Piling Rigs?
Techno Drill is amongst the most representative Italian manufacturers that design and build compact drilling equipment. While operating world-wide, Techno Drill specializes in designing and manufacturing small sized compact piling rigs that produce large diameter piles.
Techno Drill delivers customized drilling systems that comply even with the most detailed customer specifications. Moreover, its entire production guarantees high quality standards, as it uses the finest components available on the market and a state-of-the-art technology that usually characterizes large scale piling rigs.
Techno Drill

TD60
Weight:

22 t

Torque:

6000 daNm

Max Diameter:

1200 mm

Max Depth:

30 m
Techno Drill

TD25
Weight:

 9.5 t

Torque:

2500 daNm

Max Diameter:

800 mm

Max Depth:

18 m
Techno Drill

TD35
Weight:

 13 t

Torque:

3500 daNm

Max Diameter:

800 mm

Max Depth:

21 m
Techno Drill

TD45
Weight:

15 t

Torque:

4500 daNm

Max Diameter:

1000 mm

Max Depth:

28 m
HAVE AN ENQUIRY? OR JUST WANT TO CHAT
GIVE US A CALL, WE ALWAYS LOVE MEETING NEW PEOPLE!