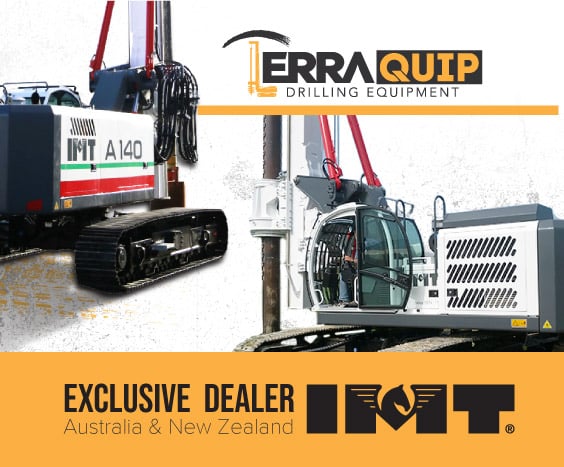 Request a quote
send us your requirements and we'll get back to you asap!
QUALITY
EQUIPMENT
BUY OR SELL PILING RIGS
TerraQuip Drilling Equipment supplies the best in piling rigs throughout Australia & New Zealand and internationally.
GREAT
RANGE
WE HAVE WHAT YOU NEED
We carry various sizes and models of a wide array of piling rigs.
COMPETITIVE
PRICES
GUARANTEED
TerraQuip not only offers the best quality in piling rigs, but we guarantee the best rates in the surrounding area.
RELIABLE
SERVICE
AFTER SALES SERVICE
TerraQuip takes pride on being there for our customers. Our sales and service staff is here to assist you.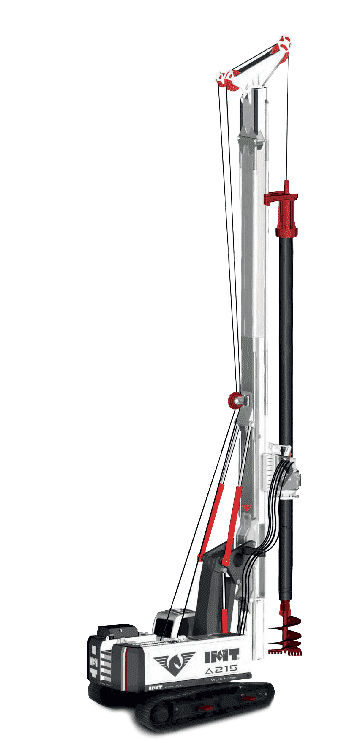 TERRAQUIP
IS THE SUPPLIER OF A WIDE RANGE OF
PILING RIGS & KELLY BARS
THROUGHOUT AUSTRALIA & NEW ZEALAND
TerraQuip Drilling Equipment specialises in selling new and second hand drilling & piling rigs, servicing and supplying piling rigs parts.
We are the exclusive dealer of IMT Piling Rigs for Australia and New Zealand. TerraQuip offers service support for the full IMT fleet of machines including IMT A140, IMT A215, IMT A270, IMT A290.
 With the core values of quality, honesty, convenience and communication, TerraQuip aims to become the most dependable name on the piling equipment market.
A guide of factors you need to consider when deciding to buy a piling rig,whether an experienced contractor or just beginning in the piling industry.
read more

EXCLUSIVE DEALER IN AUSTRALIA & NEW ZEALAND FOR
Subscribe to our Newsletter